West Volusia NAACP General Meeting
Our branch has an agenda that we follow and we respectfully request that video conference etiquette is practiced by members and guests. Please mute your audio and sit in a quiet place.
If you have a question, please place it in the chat and you will be acknowledged. Please limit the topic of your questions to the line item on the agenda.
If you have an announcement, please wait until the end of the meeting at the meeting presider's request. Anyone engaging in disrespectful, unprofessional, or violent behavior will be removed without notice. This meeting may be recorded and only available to members of the branch.
LEARN MORE
Our biggest fundraising event of the year! Stay tuned, we hope to have a date soon!
DAVID H. STAPLES SCHOLARSHIP FUND
LEARN MORE
In honor of David H. Staples President Emeritus, the scholarship fund was created by the West Volusia NAACP to provide opportunities for youth in the West Volusia community to pursue higher education after high school. Please donate to this worthy cause. Students will be able to attend college or trade school because of your generosity.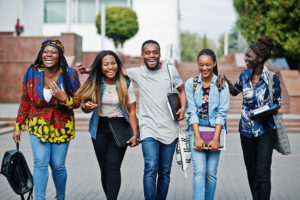 LEARN MORE
The mission of the NAACP Youth & College Division shall be to inform youth of the problems affecting African Americans and other racial and ethnic minorities; to advance the economic, educational, social, and political status of African Americans and other racial and ethnic minorities and their harmonious cooperation with other peoples; to stimulate an appreciation of the African Diaspora and other people of color's contribution to civilization; and to develop an intelligent, militant effective youth leadership.
A Message from Our President
Since 1909, The National Association for the Advancement of Colored People (NAACP) has been a leader in the fight against discriminatory practice, social justice, and economic equality for black and brown people. I have been a member since 1988, and am now a lifetime member which expresses my belief in the fight. Membership shows a commitment to be a part of the solution—bigger than one person or group with the agreement to work toward a greater good. The members of the NAACP reason together to develop resolutions and develop strategies to move the cause for racial equality for all. I welcome you to read the history, review the cases, and investigate the past and present leaders. Within the NAACP you will find a true heart to serve the community. The West Volusia NAACP looks forward to working with the members and the community to further progress in America and beyond.
Sean King, President
NAACP West Volusia Branch
Here's What's Happening in West Volusia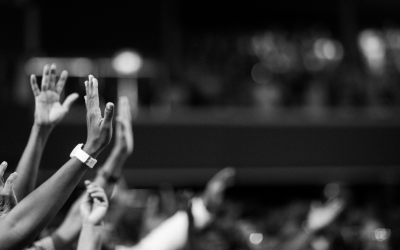 Lord, in the morning you shall hear my voice ascending high; to you I will direct my prayer, to you lift up my eye. O may your spirit guide our feet to go in righteous ways! God, make our path of duty straight and plain before our face. O heavenly Father, your...
read more
Invest in the critical work by donating and encouraging your networks to also support the NAACP's movement to build political power and ensure the well-being of Black communities.